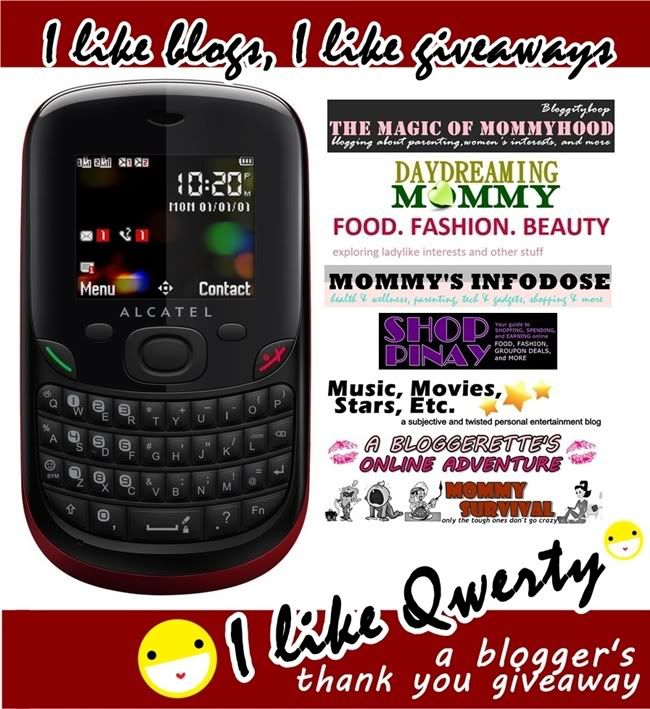 All I want is to be the lucky winner of this brand new
Alcatel One Touch 355D
of
www.bloggityboop.info
Thank You Giveaway
.
This giveaway is open until September 7, 2011 to all Philippine residents.
If you want also to be the lucky winner of this phone or be included on the other winners of surprise prizes never miss this giveaway and follow the blogs below to gain more raffle entries.
Mommy's Infodose
,
Food Fashion, and Beauty Blog
,
Music, Movies, Stars
,
A Bloggerette's Online Adventure
,
Day Dreaming Mommy
,
Shoppinay
,
Mommy Survival Guide
Visit
HERE
to join.
GOOD LUCK!
follow me @
FACEBOOK
& see you @
working MAMA